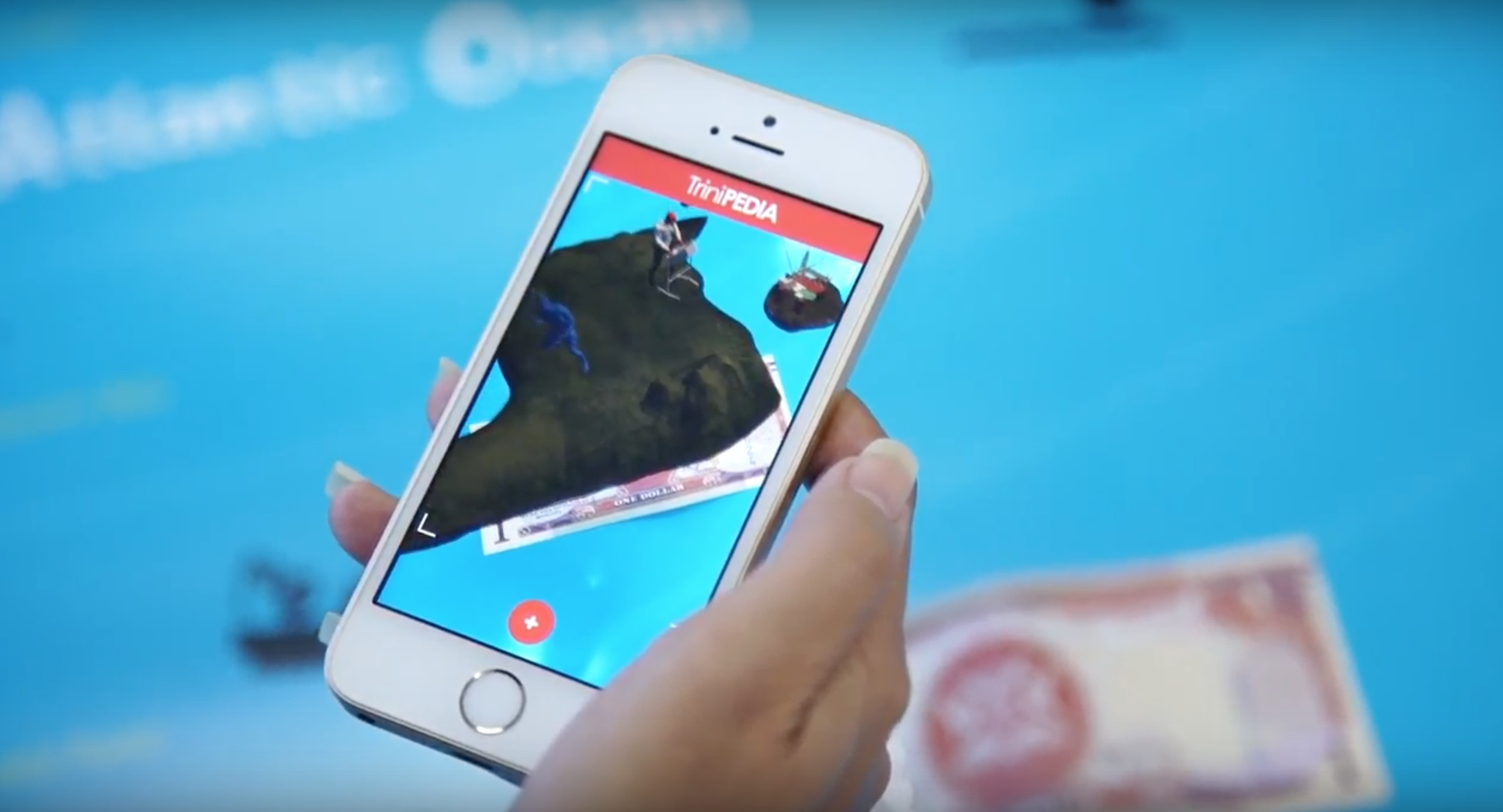 Transition from storytelling to "story being". Create immersive stories that allow your customers to experience a sense of "presence" in them.
The beauty of VR is taking people to places only possible by imagination.
The possibilities are limitless! We build interactive and immersive 3D worlds that are rendered in real-time using game engines such as Unity3D. We bring the VR Experience to your clients using cutting edge headset displays such as the HTC vive, Oculus Rift, Samsung Gear VR and Google Cardboard.
Augmented Reality (AR)
Bring print media or physical objects to life to tell a story around your brand
Augmented Reality enriches the real world by overlaying digital information and media in real-time using the camera view of your smartphone or tablet. AR enables marketers to take a traditional marketing channel and add digital elements such as video, social media, 3D assets, 'buy' buttons and other digital features to drive engagement and increase conversions. We can help you create an effective AR marketing campaign that leverages the benefits of both print and digital in a new combined channel.
Give your customers a new way to see your brand by immersing them in a fully interactive spherical video experience
360° video gives your customers a chance to experience a real world environment without actually being there and is a great opportunity to connect to them in a new and exciting way. We capture and post produce high quality 360° videos for every platform connecting your customers to your brand in a compelling way.
3D walkabout tours
Take your customers on immersive virtual tours of real spaces and allow them to explore as ifthey were really there
We provide 3D capture and imaging services that allows us to recreate real spaces in an immersive environment. We use the state-of-the-art Matterport camera which captures 3D digital representations of real places, making it an ideal fit for real estate, tourism, hospitality, construction and commercial spaces
3D Visualisation
Visualise your ideas and market your products in a more realistic and impressive manner. Add 3D imagery to your pitches, presentations and campaigns to make them pop.
Our team is versed in 3D modelling and rendering, if you can dream it, we can render it. Weather you need a "fly-through", a 3D prototype, a building interior or an animation we can model it to delight your customers. We effectively translate your company's requirements into 3D models of the highest standard.